The Coolest Pickle In The Patch!
Our small batch pickles are so tasty and crisp they'll knock your socks off! Now available in four flavors. Pick your favorite 16 oz. jar, or pick all four. Just visit our shop on this site, it's as simple as click and ship!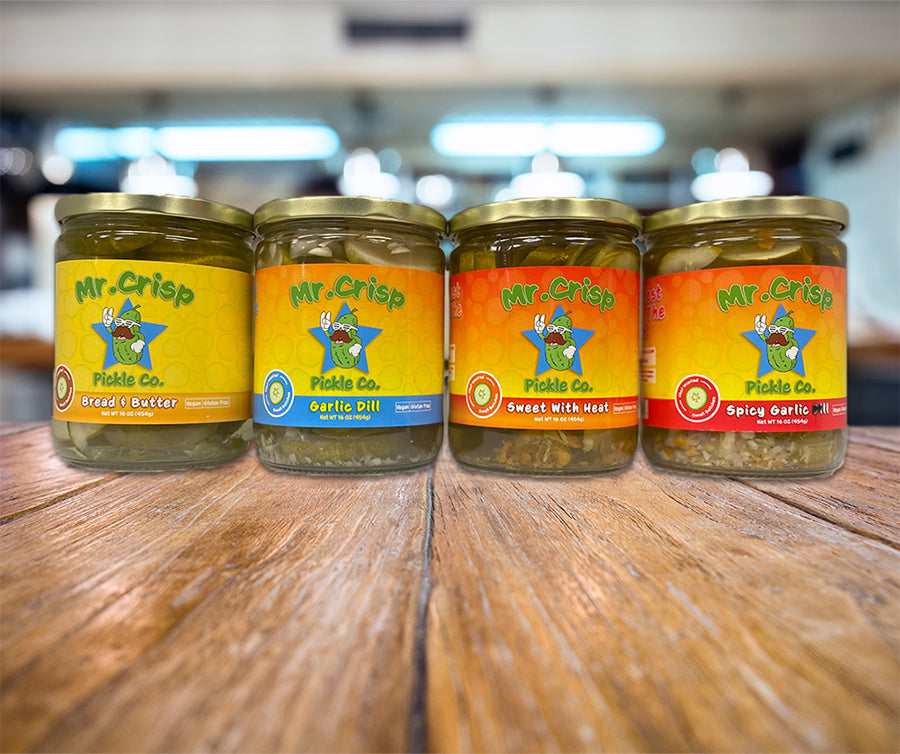 Grab Your Favorite Flavor!
You can purchase a single jar, mix and match two, or four jars while you're at it, snag some of our Honey Dill Pickle Popcorn!
Click To Shop